Zorb Wrestling in Six Easy Steps
Wembley Arena - June 7, 2004



Confront the Zorb.



Move quickly away from said Zorb.



If you move too slowly, you will be run over by the Zorb.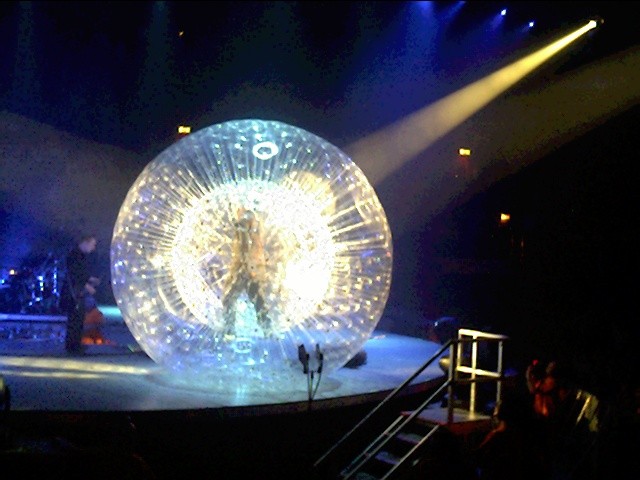 Now, there's no running. Wait and hope the Zorb goes elsewhere.



Play dead, in the hopes that the Zorb will lose interest.



Continue to play guitar whilst playing dead to avoid becoming RhodesKill.